When Place Becomes Character

Maybe you've experienced it before. You're watching a movie, deeply absorbed in the spell cast by image, sound, and story, when without warning a feeling of uncanny exhilaration flashes over you, and a weird kind of double-vision takes hold of your mind's eye: the setting depicted on the screen belongs entirely to the world of the fiction, and yet you've been there before, seen it with your own eyes, known it and experienced it in the patently non-fictional context of your life.
"OMG! That's where I used to do laundry when I was couch-surfing in Berlin!"
"Dude! My sister lives around the corner from that bar in Hamburg!"
"Hey! That's the University of Munich! I did my master's there!"
It's fun to see a place from our own lives projected on the big screen, and it's fun to brag about it to whomever happens to be sitting next to us.
Fun too is when a movie manages to capture the atmosphere of a city in such a way that the setting ceases to rest passively in the story's background, and becomes instead something like a main character in its own right.
Here, representing Germany's three most populous cities, are five classic German films—and, as a bonus, one classic German television series—in which place is as essential and as expressive as character, and whose sets can still be walked today, for they are the city itself.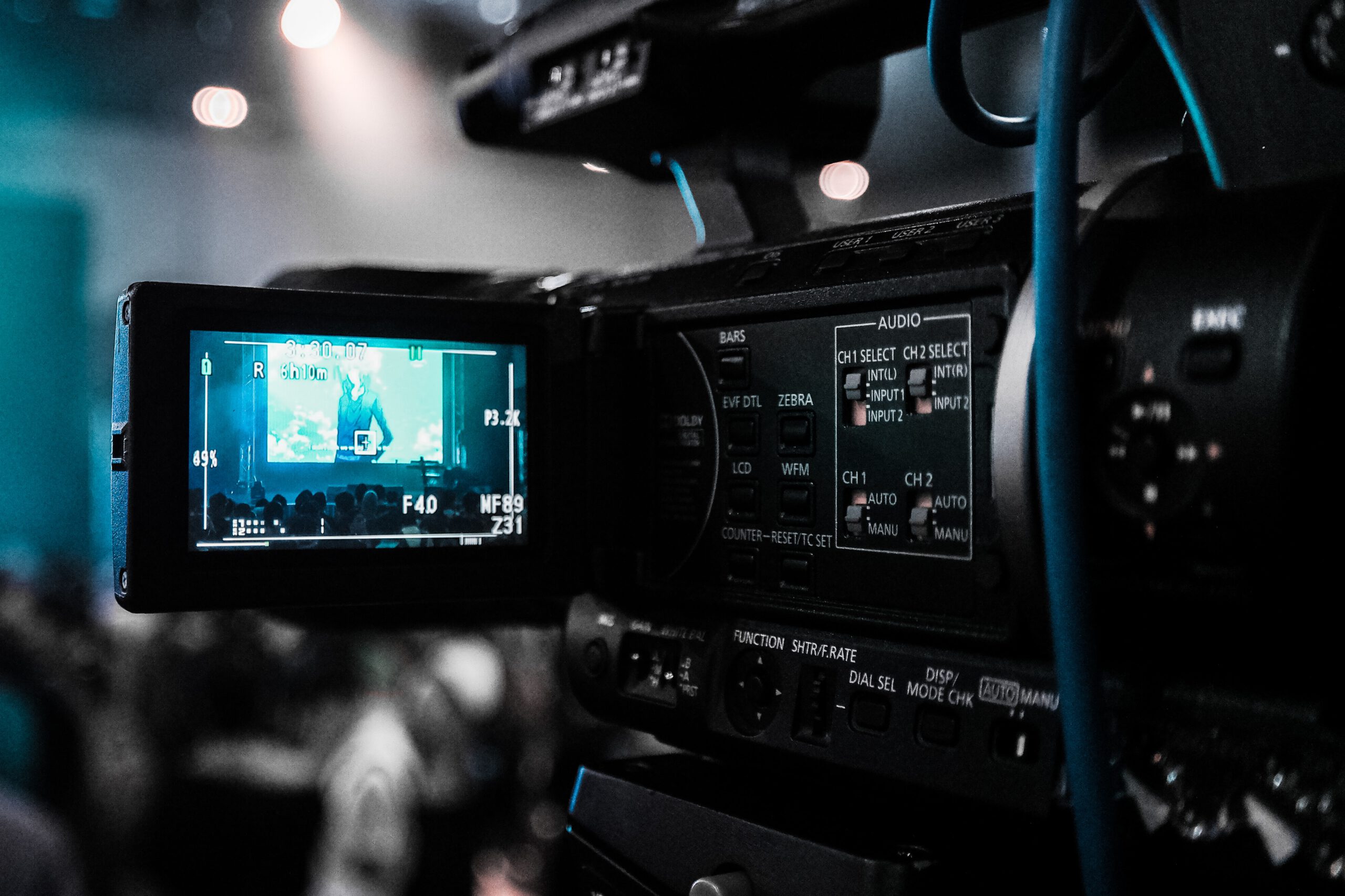 BERLIN
Der Himmel über Berlin (Wings of Desire)
Dir. Wim Wenders
1987
Produced shortly before the fall of the Berlin Wall, Der Himmel über Berlin cemented Wim Wenders's reputation as a giant of arthouse cinema. Legendary German actor Bruno Ganz plays an angel, Damiel, who floats languidly through Berlin—perching on rooftops, riding on subways, pacing through libraries—observing the inner monologues of the people around him as they go about their day.
We first encounter Damiel as he stands atop the shattered spire of the Kaiser Wilhelm Gedächtniskirche (Kaiser Wilhelm Memorial Church), Berlin's most famous symbol of the destruction wrought during WWII. The rest of the film plays out as a kind of hovering tour of late-80s West Berlin, many of whose locations remain recognizable to this day. Among these are the Haus Potsdamer Straße Library, the Langenscheidt Bridge in Schöneberg, the elevated railway at Schönestraße, and the Tiergarten district's Siegessäule (Victory Column) crowned with its famous golden 'winged victory' statue.
Victoria
Dir. Sebastian Schipper
2015
One of the few feature films ever shot in one continuous take, Victoria is a critically acclaimed crime thriller set in real time during the early morning hours after a night of clubbing in Berlin's Kreuzberg and Mitte neighborhoods. The single take grounds the action in time and place in a way that few movies are able to do, and lends the film a look and an energy that are vividly and authentically Berlin.
Since the movie consists of one continuous shot, all of the locations lie close together. For those familiar with Berlin, the film's background is a veritable easter egg hunt of familiar sights and locales. The convenience store at Friedrichstraße 226, for example, is real, and the man seen behind the counter in the film is the shop's actual owner. Cafe Wilhelm & Medne, where Victoria works as a barista, is a few doors down at Friedrichstraße 230. The film ends with a dramatic scene at the Westin Grand Hotel, located at Friedrichstraße 158.
HAMBURG
Der amerikanische Freund (The American Friend)
Dir. Wim Wenders
1977
When beloved film critic Roger Ebert reviewed Der amerikanische Freund in 1977, he wrote that director Wim Wenders "challenges us to admit that we watch (and read) thrillers as much for atmosphere as for plot. And then he gives us so much atmosphere we're almost swimming in it." The film's depiction of Hamburg plays a big role in the creation of that atmosphere.
A few miles west of downtown Hamburg, on the Blankenese Road, you'll find Ripley's grand, if dilapidated, mansion: it's Saulenvilla, Elbchaussee 186, overlooking the riverside suburb of Ovelgonne from high above the north bank of the Elbe.
Back in Hamburg proper, you can see the central character Zimmerman's picture-framing shop—in reality a hat shop—at Langer Strasse 22, on the corner of Kleine Pinnes just south of the Reeperbahn S-Bahn station near Hamburg's famed St. Pauli district.
A little to the east, on the corner of Davidstrasse and the waterside road of St. Pauli-Hafenstrasse, near the end of the old St. Pauli Fish Market, is Zimmerman's waterfront apartment.
Other locations featured prominently in the film include the Hamburg U-Bahn railway, the Old St. Pauli-Elbetunnel, and the Hamburger Dom.
MUNICH
Angst essen Seele auf (Ali: Fear Eats the Soul)
Dir. Rainer Werner Fassbinder
1974
Shot in just under two weeks and intended as an exercise in filmmaking for director Rainer Werner Fassbender between two larger projects, Angst essen Seele auf remains one of the prolific auteur's most beloved and critically successful films. The story follows the unlikely love affair between Ali, a young Moroccan immigrant, and Emmi, an aging, lower-class German widow. The tone of the film is bleak and oppressive, two qualities not typically associated with the famously beautiful and airy city of Munich, yet that is precisely how Fassbinder's camera manages to portray the Bavarian capital.
I'll never forget the first time I walked west down Schellingstraße from the university. At the fourth intersection a familiar sight caught my eye, and I was instantly transported back to the world of Ali and Emmi: there on the corner, virtually unchanged since its commitment to celluloid in 1974, was the Osteria Italiana, where the couple enjoy a celebratory lunch after their small, unceremonious wedding. "This is where Hitler used to eat," Emmi remarks innocently, albeit too enthusiastically, as they step inside. And it's true. He did.
The bar where Ali and Emmi first meet, located at Breisacherstraße 30 in Haidhausen, is now an Italian restaurant by the name of L'Angolo della Pizza, though it remains recognizable inside and out. Other notable locations include Maxvorstadt's iconic Park Cafe, which serves as the setting of an extended conversation between Ali and Emmi, and Mariahilfplatz, where the couple are married.
Sophie Scholl – Die letzten Tage (Sophie Scholl – The Final Days)
Dir. Marc Rothemund
2005
Nominated for an Academy Award for Best Foreign Language Film in 2005, Sophie Scholl – Die letzten Tage tells the tragic and inspiring true story of the last days in the life of Sophie Scholl, a 21-year-old member of the anti-Nazi non-violent student resistance group the White Rose. She was found guilty of high treason by the People's Court and executed the same day, 22 February 1943.
Scholl and fellow members of the White Rose attended Ludwig-Maximilians-Universität (Munich University) in Munich's central Maxvorstadt district, and it is here that many key scenes were filmed, in the same halls and on the same grounds where the actual events played out more than 60 years earlier. The film's most iconic scene, in which Scholl throws hundreds of anti-fascist leaflets over a balustrade, sending them floating down to the main floor of a marble hall, was filmed in the main building of Munich University. Her arrest was filmed just outside the building in the rear courtyard on Amalienstraße.
Other locations include the High Courthouse on Prielmayerstraße, the new city hall on Marienplatz, and buildings located on Primselstraße in the city's Lehel quarter.
Monaco Franze – Der ewige Stenz (Monaco Franze – The Eternal Dandy)
Dir. Helmut Dietl
1982-83
Irish author James Joyce once remarked that if Dublin were to be destroyed, his great novel Ulysses could be used to rebuild it brick by brick. In the same sense, it can be said without a moment's hesitation that Monaco Franze – Der ewige Stenz, the 10-episode German television series from the early 1980s, is to Munich as Ulysses is to Dublin.
The premise is simple. Franz Münchinger—the "eternal dandy—is a 50 year-old retired police detective and man about town. He is happily married to his wife, Annette, an antique shop owner in Munich's affluent Schwabing neighborhood. Driving the action of each episode is Franz's irrepressible passion for the opposite sex, and his increasingly outrageous efforts to establish and maintain extra-marital relationships with other, mostly younger, women. Annette is well aware of her husband's exploits, and she accepts him as he is, knowing that he loves her.
The real focus of the series, though, as I see it, is Munich. With each episode, one feels more and more as though Franz's passion for women, which leads him on an endless, labyrinthine hunt through all corners of Bavaria's capital, is primarily a vehicle for the cinematic exploration of the city itself. Each episode is a whirlwind of familiar sights joyously gleaned in a roving frenzy of desire—for more women, yes, but above all else for more Munich.