10 of the City's Best Biergartens

Spotlight on Munich: 10 of the City´s Best Biergartens
Spring is here again at last. In Munich, that means sunbathing along the banks of the Isar, riding your bike to work, and of course—Biergartens. For this inaugural Spotlight on the City entry, we've put together a list of ten of Munich's best Biergartens, ranging from the obvious but essential to the most hidden of local gems. The order of the list is determined by proximity to Munich's old town center, Marienplatz. Prost.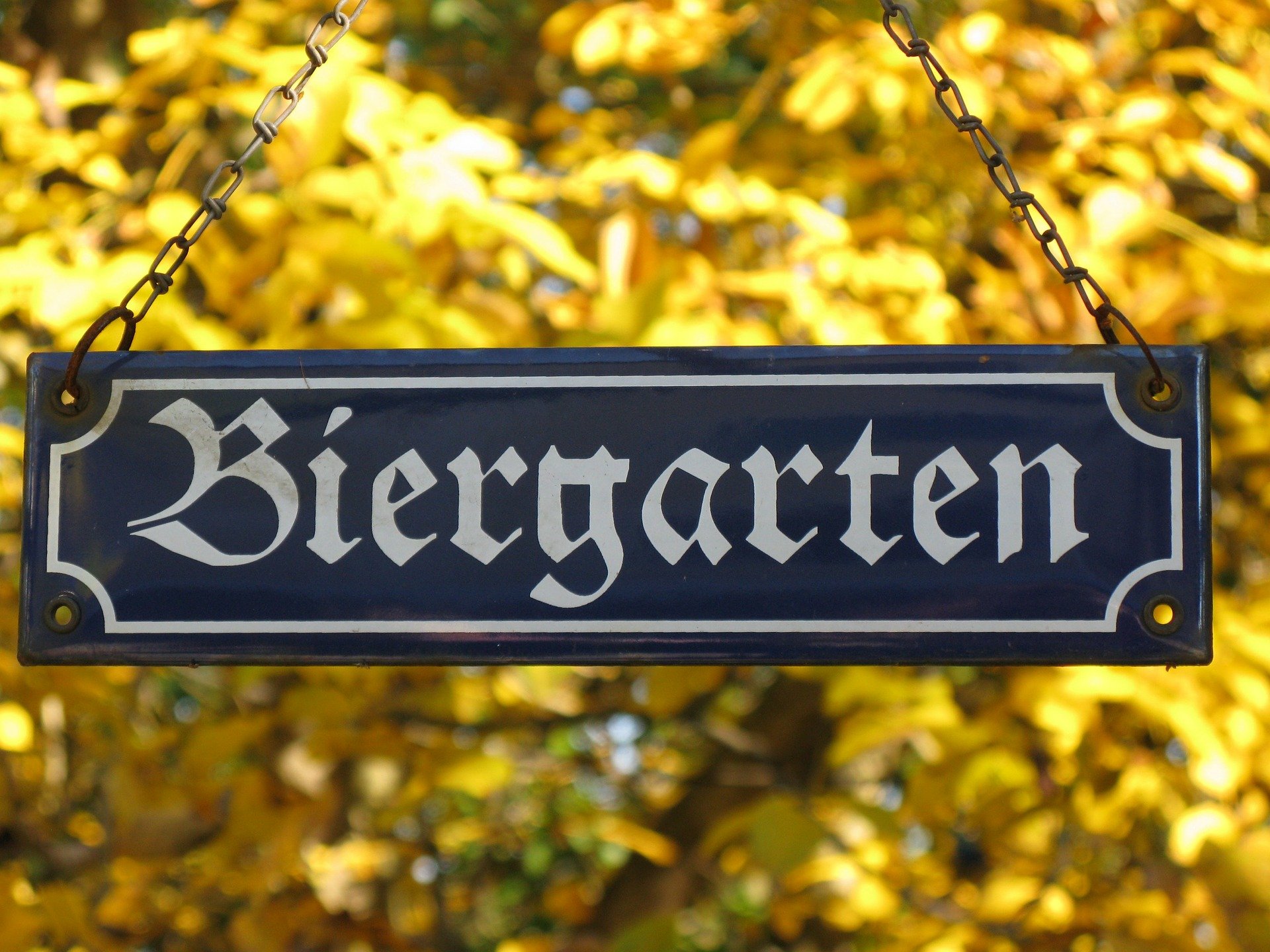 1. BIERGARTEN AM VIKTUALIENMARKT
The most centrally located of Munich's many Biergartens, the Biergarten am Viktualienmarkt is a treasure within a treasure. Founded in 1807 by King Maximilian I and consisting today of some 140 stalls and shops, the Viktualienmarkt is considered by many to be the oldest continuously operational outdoor food and provisions market in Europe. The Biergarten itself is one of a kind in that it offers beer from one of Munich's six core breweries—Augustiner, Spaten, Löwenbräu, Paulaner, Hacker-Pschorr, and Hofbräu—every six weeks.
From Marienplatz: 0 Min. Transportation / 3 Min. Walk / <1 Min. Bike
2. ANDY'S KRABLERGARTEN
Step out of the U-Bahn station at Sendlinger Tor and you'd never guess, given all the construction and inner-city congestion, that a massive, secluded Biergarten is just a moment's walk away. Andy's Krablergarten is a true Bavarian classic, hidden in plain sight. What's more, they offer what is probably Munich's most extensive selection of schnitzel and cordon bleu specialties.
From Marienplatz: 5 Min. Transportation / 12 Min. Walk / 6 Min. Bike
3. BIER- & WEINGARTEN PRATERINSEL
One of Munich's newer Biergartens, this sand-strewn island-garden on the Isar has something for everyone. Tegernseer Helles on tap, a choice selection of wine and prosecco, genuine Bavarian cuisine, locally caught fish on weekends, the freedom to bring your own food—the Praterinsel is simply essential Biergartening.
From Marienplatz: 10 Min. Transportation / 17 Min. Walk / 5 Min. Bike
4. BIERGARTEN AM MUFFATWERK
Some of the world's greatest musical acts have graced the stage at Muffatwerk's Muffathalle, located between the Gasteig Culture and Arts Center and the Deutsches Museum. Some of Munich's most epic dance parties have gone down there, too. And next door, overlooking the Isar? There you'll find one of Munich's littlest gems. Limited seating, excellent grill fare, a play area for kids, and Lammsbräu organic beer on draft make this Biergarten one of a kind.
From Marienplatz: 10 Min. Transportation / 17 Min. Walk / 7 Min. Bike
5. AUGUSTINER-KELLER
This flagship restaurant of Munich's favorite brewery is located just a quick walk from the city's central bus and train stations. The 5,000-seat Biergarten was expanded to its present scale in 1896 and remains virtually unchanged to this day.
From Marienplatz: 10 Min. Transportation / 25 Min. Walk / 11 Min. Bike
6. BIERGARTEN AM CHINESISCHEN TURM
Almost certainly the most iconic Biergarten in Munich. Walking there through the majestic English Garden is a peak Munich experience in itself, and leaving the way you came is, more often than not, a dream. Don't miss the view from the Monopteros while you're there. And if you feel like walking, check out the urban surfers at the artificial wave on the Eisbach. They're there shredding day and night, year-round. It's a trip.
14 Min. Transportation / 31 Min. Walk / 11 Min. Bike
7. TAXISGARTEN
Taxisgarten embodies, for my money, that paradoxical yet patently Bavarian balance in beer culture between the large-scale and the hyper-local. Go see for yourself: it's huge, it's hidden, it's quality-obsessed, and it feels, to the comfort and enjoyment of all, more "Dahoam" than "zu Hause". The food is locally and organically sourced wherever possible. Mahlzeit, baby.
15 Min. Transportation / 1 Hr. 3 Min. Walk / 20 Min. Bike
8. MICHAELIGARTEN BIERGARTEN
Ostpark is one of the most beautiful—and most overlooked—places in Munich. The Michaeligarten is its crown jewel. Twilight under lamplight by that little lake is among the best views Munich has to offer. Just be sure to feed the ducks a little something.
21 Min. Transportation / 1 Hr. 15 Min. Walk / 23 Min. Bike
9. OLYMPIA-ALM
Olympiapark is one of the most beautiful—and most celebrated—places in Munich. This little Biergarten halfway up the hill feels, gloriously, like a dive bar in an otherwise pristine utopia. Generously, they keep their bathroom doors open whenever the masses accumulate to hear the echoes of the big concerts at Olympiastadion for free from the hillside overlooking the lake. I utilized their facilities twice during Metallica 2019, and have washed down at least a few sausage and sauerkraut plates with Ayinger Helles since then. 10/10 would recommend.
25 Min. Transportation / 1 Hr. 6 Min. Walk / 23 Min. Bike
10. BIERGARTEN ZUM FLAUCHER
If you know, you know. Beautiful riverside ambiance. Regional organic food. Seclusion. Get on your bike and go. Mehr sag ich nicht.
28 Min. Transportation / 50 Min. Walk / 18 Min. Bike