How does public transport in Berlin work?
Public transport in Berlin is efficient, extensive, and well-connected, making it easy to navigate the city.
Here's an overview of how public transport works in Berlin: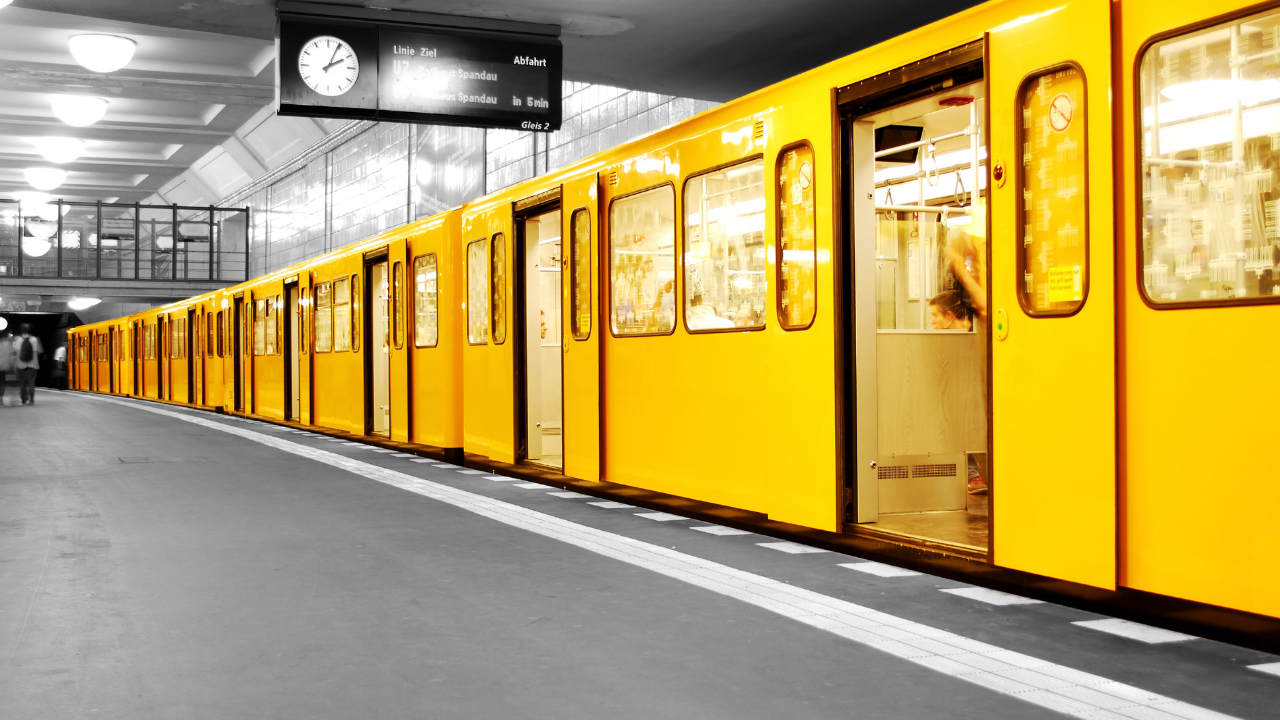 Berlin Transport Association (BVG):
The BVG is the primary authority responsible for public transportation in Berlin. It operates the subway (U-Bahn), tram (Straßenbahn), bus, and ferry services within the city.
Zones and Tickets:
Berlin's public transport system is divided into fare zones: A, B, and C. Zone A covers the central area of Berlin, while zones B and C extend to the city's outskirts and surrounding areas. The appropriate ticket you need to purchase depends on the zones you plan to travel through. Tickets are valid for various durations, such as a single trip, short trips, day tickets, or weekly/monthly passes.
U-Bahn (Subway):
Berlin's U-Bahn network is extensive, with multiple lines covering the city. U-Bahn trains are frequent and operate from early morning until late at night. They are an efficient way to travel across the city, especially for longer distances.
S-Bahn (Suburban Rail):
The S-Bahn is a suburban rail system that connects Berlin with its surrounding areas. It is useful for traveling to and from the suburbs and can also be used within the city. S-Bahn trains typically run from early morning until late at night, with reduced frequency during late evenings and early mornings.
Trams:
Berlin has an extensive tram network that operates within the city. Trams are an excellent way to travel shorter distances, especially in areas where the U-Bahn or S-Bahn might not have direct coverage. Trams generally run from early morning until midnight.
Buses:
Buses supplement the U-Bahn and S-Bahn networks, providing additional coverage, especially in areas with limited rail access. Buses operate throughout the day and, in some cases, continue to run during the night with reduced frequency.
Timetables and Route Planning:
BVG provides comprehensive route planning information, including schedules, maps, and real-time information, on their website and through various smartphone apps. These resources can help you plan your journey, find the most convenient connections, and estimate travel times.
Ticket Validation:
After purchasing a ticket, it must be validated before boarding the transport. Validation machines are located on buses and at U-Bahn and S-Bahn stations. Make sure to validate your ticket to avoid fines.
Berlin's public transport system is generally reliable, and services are frequent, especially during peak hours. It's advisable to check for any service disruptions or schedule changes, particularly during weekends or public holidays, as there may be modifications to the regular timetables.