The basic rules for you and
your furry – or scaly – friends

If you ever become reincarnated as a dog, cat, hamster, reptile, or any other form of Haustier (house pet), then Germany is the place where you're going to want to end up. That's because Germany is an extraordinarily pet-friendly country in two important senses. First, on a sentimental level, Germans have a real soft spot for animals: families who opt to share their home with one or more beloved, non-human guest are in the vast majority in the Bundesland. Second, on an ethical and legislative level, Germans are extremely protective of animals. While that is undoubtedly a good thing for animal and owner alike, it also means that a bit of extra education and bureaucratic maneuvering is required on the part of pet-parents. Let's have a look at the essentials.
What Pets are Allowed?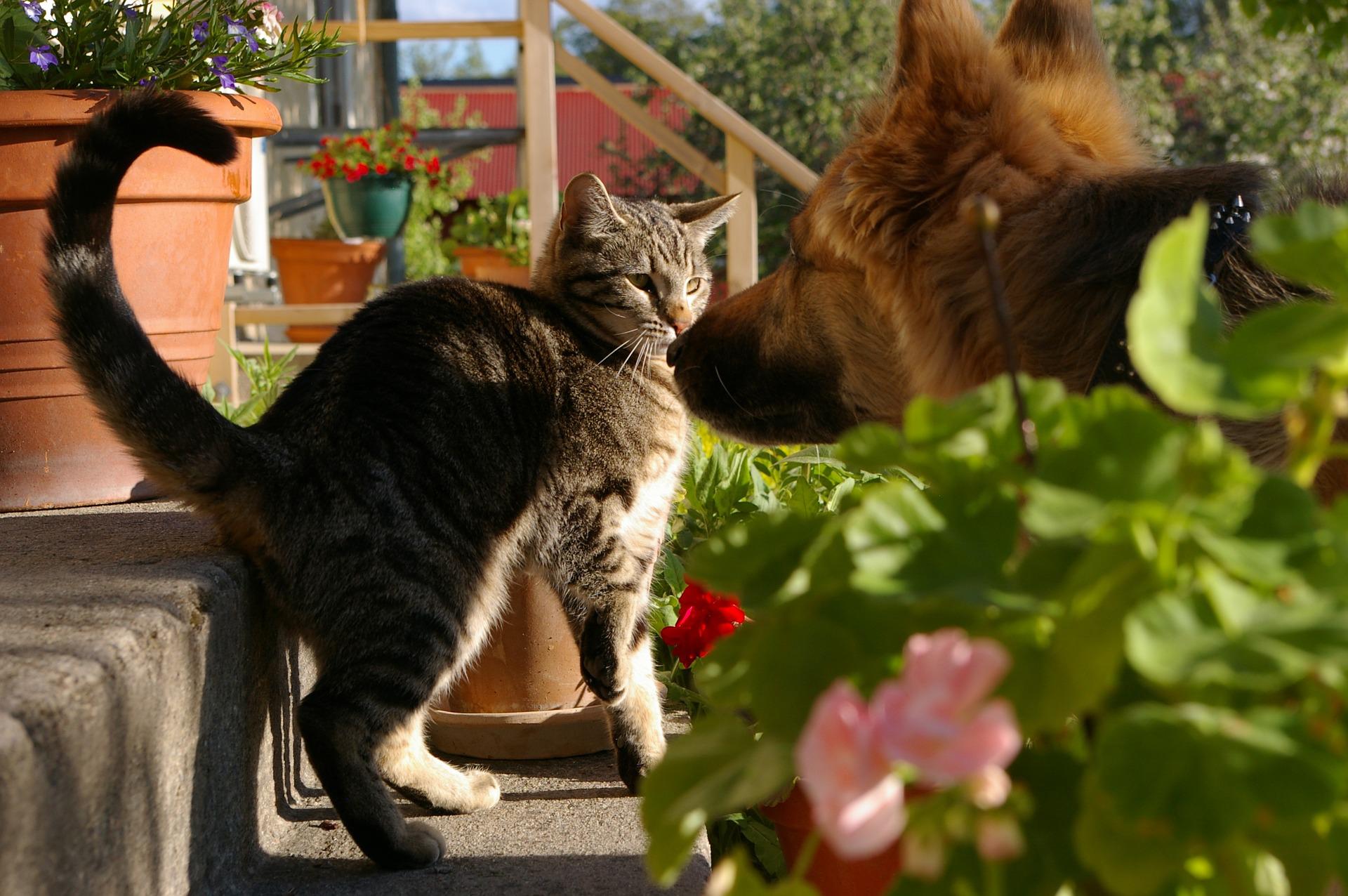 The following animals are approved as pets by the Zollamt (German Customs Office):

Dogs (certain breeds excluded)
Cats
Ferrets
Rabbits
Guinea Pigs and other rodents
Horses
Ornamental Fish
Turtles or Tortoises (rare breeds excluded)
Parrots, Parakeets, Carrier Pigeons & other birds
If you wish to bring any other kind of animal to Germany, check with the German consulate in your home country.
Basic Immigration Rules
The following rules apply to all pets, except where specified:
Non-EU residents moving to Germany are allowed to bring a maximum of five animals.
Animals are to be kept as pets, not for commercial purposes.
Pets may enter Germany three weeks after receiving rabies shots. Relevant paperwork is required.
Dogs and cats under 15 weeks of age will not be admitted into Europe, as they receive their first rabies shot when they are 15-24 weeks old, followed by a three-week waiting period.
For identification purposes, each pet must be marked with a tattoo or microchip.
If you are traveling from a country deemed at high risk for rabies, your pet must pass a Blood Titer Test one month after vaccination and three months before entering Germany.
Once in Germany, each pet must receive an official veterinary certificate ("Tier aus Nicht-EU-Staat"). The certificate must state the tattoo- or microchip-number, vaccination details, and blood test results if applicable.
Pet Passport
Pet-owners residing in the European Union must carry a pet passport when traveling to other EU member states with their pet. These passports are issued by authorized veterinary practitioners. The passport includes the following information:
Name and contact information of owner
Description of pet
Tattoo- or microchip-number
Vaccination records
Signature of the veterinary practitioner
Rented Accommodation with Pets
Before signing a rental agreement, you must specify your intentions to share the apartment with any pets you may have. Some landlords may decide refuse you tenancy on the basis of your pets. Landlords rarely take issue with smaller, contained pets such as rodents or fish.
Veterinary Care
Once your are in Germany with your pet, register with a local (Tierartzt) veterinarian of your choice. The veterinarian will inform you of all vaccinations your pet may need.
Adopting a Pet
There is never a shortage of animals in need of a home at your local Tierheim (animal shelter). Here are some important things to know about adopting:
All animals in shelters are vaccinated and possess a passport and a microchip ID.
Before taking your pet home, you must complete paperwork, submit valid personal identification, and pay an adoption fee.
Some shelters will request to inspect your home to ensure that it is a suitable environment for the pet you wish to adopt.
Pet-Insurance Regulations
Dog owners are required to take out Hundehaftpflichtversicherung (dog liability insurance), which covers the cost of any damage caused by your dog. Other forms of pet insurance are highly recommended, as they will cover most veterinary costs.
Dog Tax
Dog owners are obligated to pay an annual Hundesteuer (dog tax). Tax exemptions and tax reductions are available for owners of service dogs and rescue dogs.
Basic Rules for Dog Owners
While some specific rules pertaining to day-to-day life with your dog vary from state to state, these basic rules apply across the country:
Dogs are allowed in parks and may roam without a leash unless explicitly prohibited.
Dogs are not allowed in playgrounds.
Dogs must be kept on a leash in public and residential areas.
Dog waste must be properly disposed of by the owner. Failure to do so is punishable by fine.
Dogs are allowed on public transport and in most restaurants and shops.
Dogs are not allowed in supermarkets.