The best of the best in Germany's 10 biggest cities
Germany's 10 Best Rooftop Bars
September may be upon us, but summer's not over yet. With that thought in mind, we decided to put together a list of our favorite rooftop bars in Germany's ten most populous cities: one exceptional watering-hole-with-a-view per city, in alphabetical order by place. Days are getting shorter, nights are getting colder. Read up, get excited, and get your booty on that roof before it's suddenly Glühwein season again.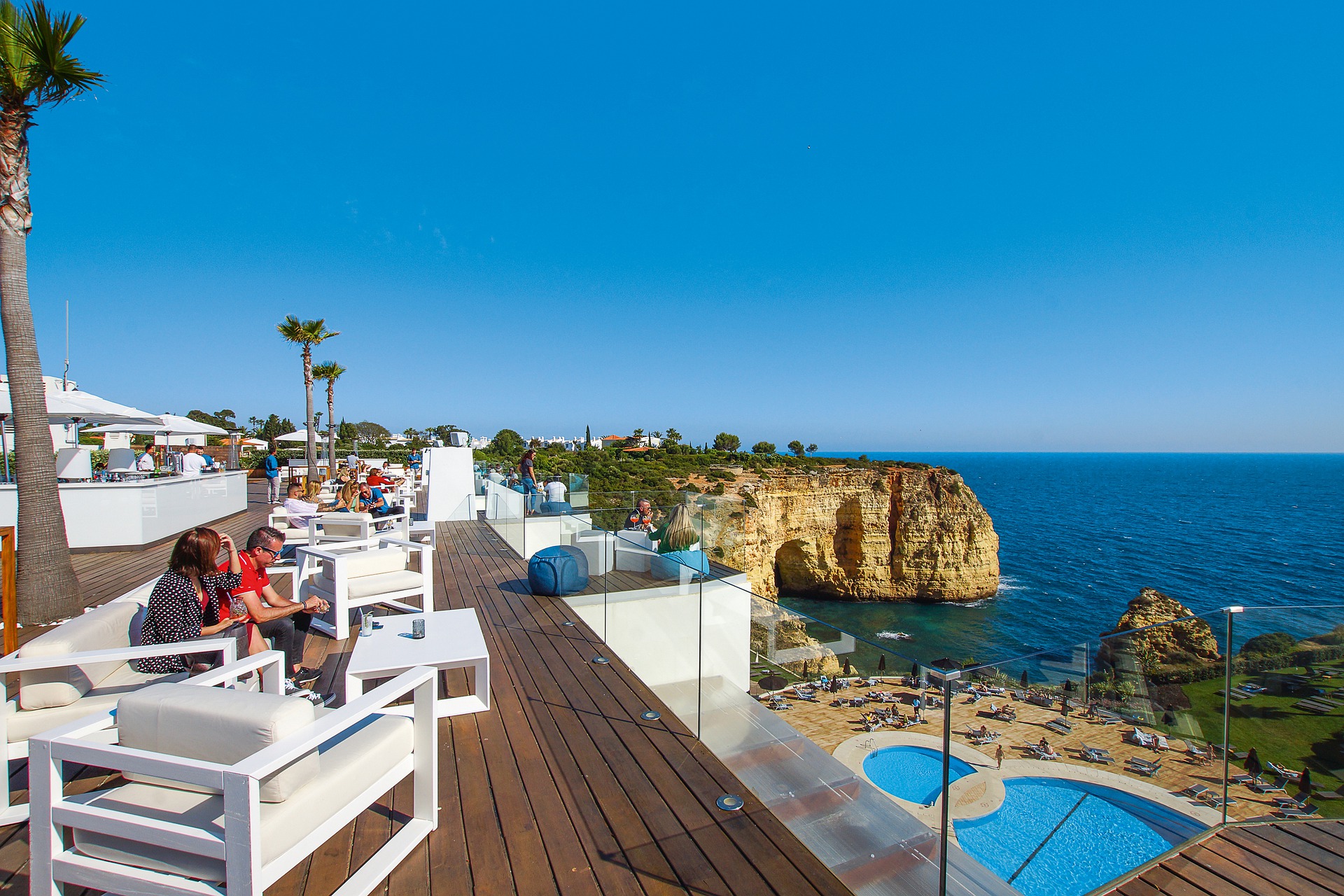 BERLIN
Klunkerkranich
This multifaceted bohemian rooftop bar in Neukölln is one of the coolest bars in Germany, period. Expect to wait in line and pay a small entry-fee. Expect also stunning panoramic views of the city, cheap drinks, and quintessential Berlin vibes. This one's actually open year-round—with Glühwein and a Christmas market in winter!
Karl-Marx-Str. 66
12053 Berlin
COLOGNE
Monkey Bar
A fashionable yet laid-back "urban jungle"-themed cocktail bar serving up creative drinks, a street-food-style bar menu, and one of Cologne's most stunning rooftop views.
Im Klapperhof 22-24
50670 Köln
DORTMUND
Baseology
Dortmund's newest hit restaurant (it opened in August 2022 to excellent reviews) just so happens to be home to the city's most remarkable rooftop bar. Enjoy the atmosphere from morning to night with locally-roasted coffee, a burger-forward yet vegan-friendly bar menu, and solid drinks.
Kampstraße 1
44137 Dortmund
DÜSSELDORF
24-Hour Bar & Observatory in Ruby Luna Hotel
Retro space-age chic meets modern design in a bar that never closes. Which is good—bad?—because chances are you'll never want to leave this cosmic-thrift-shop dreamscape. Come for the drinks and the ambiance, stay for the exquisite coffee and morning view. When you start hallucinating Carl Sagan and Wes Anderson in mirthful conversation across the room—in a place like this, who could blame you?—it's time to leave.
Kasernenstraße 39
40213 Düsseldorf
ESSEN
Lil Tiger Rooftop Terrace
Asian-fusion bar food and far-east-inspired cocktails served in an airy, tastefully exotic ambiance. The food and drink menu is small but well-curated, and the vibe is second to none in the city. Get obsessed.
Frohnhauser Str. 55
45127 Essen
FRANKFURT
Chicago Williams
Authentic American BBQ joint with a cult following. Great drinks, serious meats, one of the most beloved rooftop terraces in Frankfurt, and—you guessed it—vegan options. Oh, and cheesecake. No cap, the cheesecake is fire.
Mainzer Landstraße 167
60327 Frankfurt
HAMBURG
Puzzle Bar
Three-Michelin-Star chef Kevin Fehling's version of a cocktail bar: Drinks? Unorthodox. Location? Hard to find. Ingress? You have to ring a bell, then someone escorts you up to the 15th floor. To everyone's pleasant bewilderment, the stunning view from the terrace is the most predictable—the least "puzzling"—thing about this bar. Well, maybe the second most predictable thing, after the price. But hey: #worth it, #yolo, #puzzlesarefun.
Versmannstraße 2
20457 Hamburg
LEIPZIG
Bar Cabana Dachterrasse
This spacious, clean, well-planned, cozily-decorated rooftop bar is pretty much the unanimous favorite rooftop bar among Leipzigians and tourists alike. In short, it's your only option. Go and enjoy.
Gottschedstraße 1
04109 Leipzig
MUNICH
M'Uniqo Rooftop Bar
On no other rooftop in Munich will you find a finer combination of drink, food, service, and view. The cocktails stand up to the best in the city (and Munich is home to Charles Schumann!). The food reminds one of Italy. The service is attentive and personal without being overbearing. And the view? Turn your head in one direction and you'll see Olympic Village or the old town; turn it in the other direction and you'll see the Alps or Allianz Arena.
Leopoldstraße 170
80804 München
STUTTGART
Sky Beach
100 tons of white sand strewn with palm trees and lounge furniture make this garage-top oasis the legendary institution that it is. No trip to Stuttgart during the fair weather months is complete without a visit to this elevated, mock-Caribbean mirage of beats, booze, and beautiful people.
Königstraße 6
70173 Stuttgart