Indulge in Germany's most iconic street food
Germanys 10 Best Currywurst Shops
Curried ketchup, sausage, fries, mayonnaise. Done. It's the simple things in life that are often the most enduring, and Germany's most beloved street food delicacy, the Currywurst, is no exception.
An estimated 800 million plates of Currywurst are served in Germany each year, with 70 million served in Berlin alone. Several pop songs and a novel (later adapted into a film) have been written about the dish, a Currywurst museum hosted 350,000 visitors per year before closing its doors in 2018, and in 2019 a coin commemorating the 70th anniversary of the dish's invention was issued by the Berlin State Mint.
So, what's all the fuss about? There's only one way to find out, and we've gone to the trouble of making sure you know where to sample the best of the best in your city.
Guten Appetit!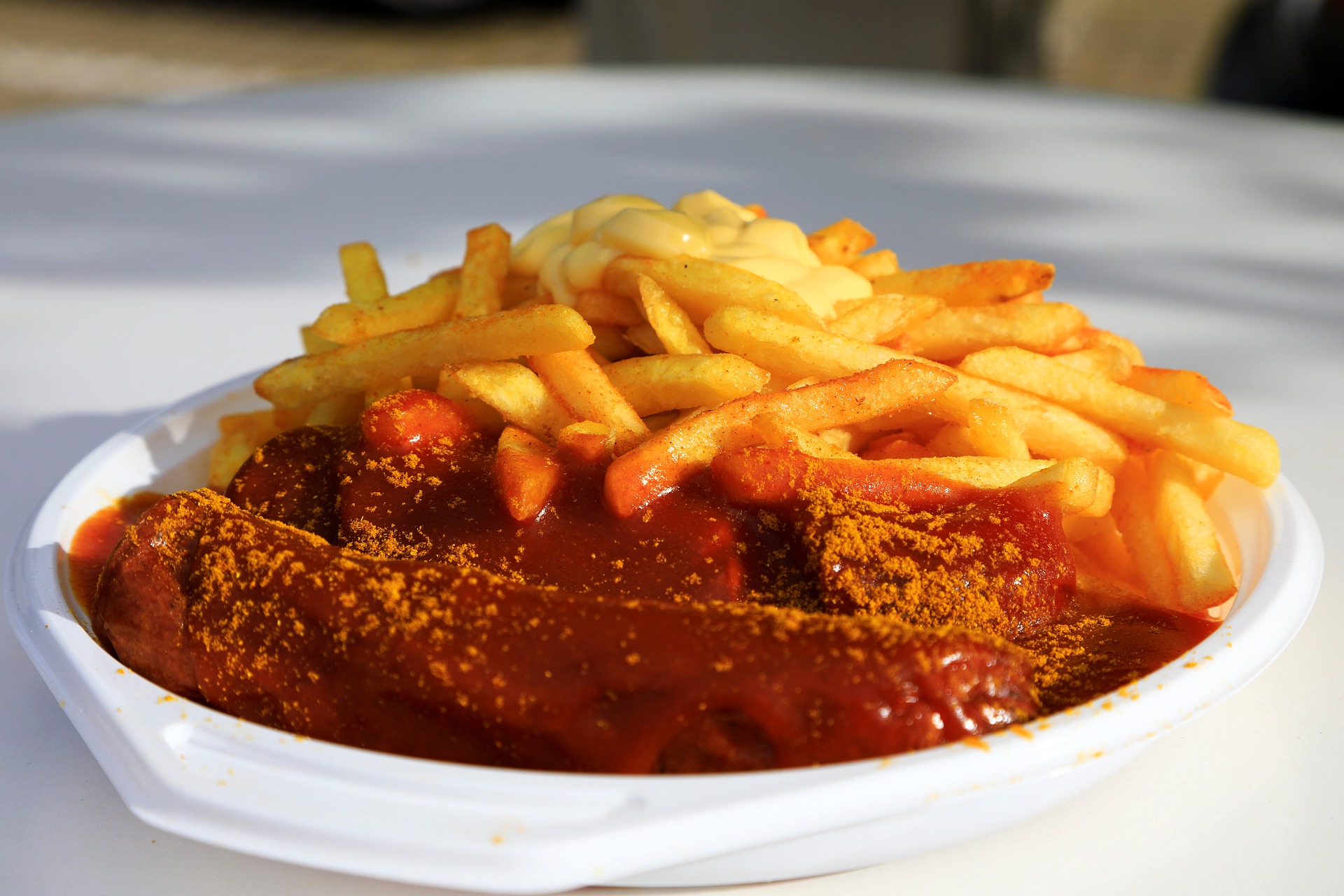 BERLIN
Curry und Chili
Osloer Str./Prinzenallee
13359 Berlin
Webseite – Curry Chili
COLOGNE
Currywurst Grillwagen im Hürth Park
Theresienhöhe 4
50354 Hürth
Webseite – Grillwagen
DORTMUND
Wurst Willi
Petrikirchhof
44137 Dortmund
Webseite – Wurstwilli
DÜSSELDORF
Curry
Hammer Str. 2
40219 Düsseldorf
Webseite – Curry
ESSEN
Profi-Grill
Bochumer Str. 96
44866 Bochum
Webseite – Profi Grill
FRANKFURT
Best Worscht in Town
Schillerstraße 18
60313 Frankfurt
Webseite – Best Worscht
HAMBURG
Imbiss bei Schorsch – Das Original
Beim Grünen Jäger 14
20359 Hamburg
Webseite – Imbiss bei Schorsch
LEIPZIG
Sossenprinz Leipzig
Magdalenenstraße 15
D-04129 Leipzig
Webseite – Sossenprinz
MUNICH
Gute Nacht Wurst
Klenzstraße 32
80469 München
Webseite – Gute Nacht Wurst
STUTTGART
Udo Snack
Schwarenbergstraße 40
70190 Stuttgart
Webseite – Udo Snack