End your weekend with a thrifty dose of culture
1 Euro Sundays at the Munich Museums
It's no secret that Munich is one of Europe's most renowned destinations for museum- and gallery-goers. Less widely known is that every Sunday the price of admission to many of the city's most cherished museums is reduced to just 1€ per person.
Maybe the normal price of admission is too high for your taste. Maybe you want to fill the after-brunch hours with something out of the ordinary. Maybe you just really like going to museums. Whatever the reason, 1€ Sunday at the Munich museums is a surefire way to cap off the weekend in style without breaking—heck, without even scratching—the bank.
So, which museums in Munich offer 1€ admission on Sundays?
The following list contains all of the museums which currently participate in this fabulous weekly tradition in Germany's art-loving southern capital.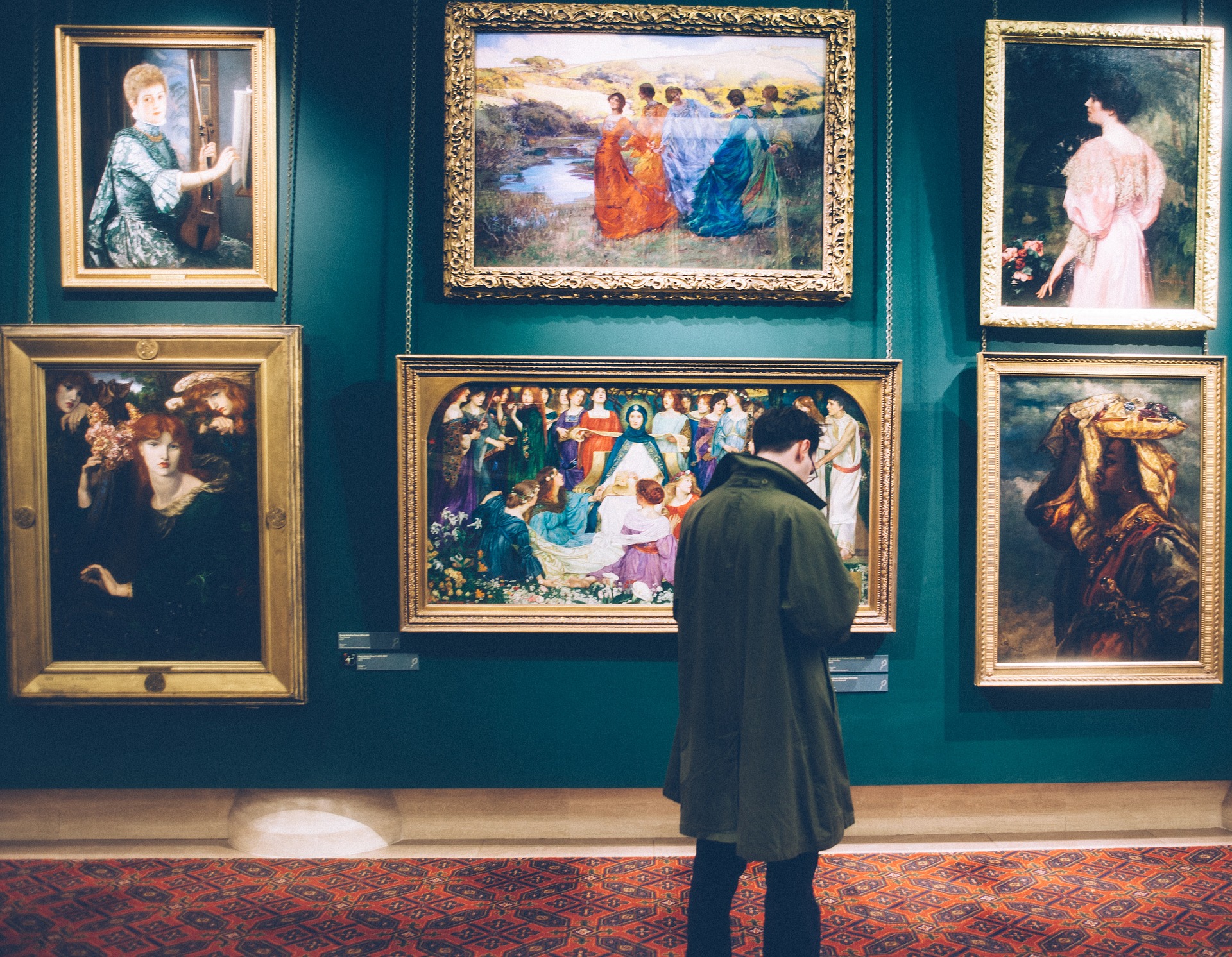 Museum Fünf Kontinente (Museum Five Continents)
Known as the Bavarian State Museum of Ethnology until it was renamed in 2014, the Museum Fünf Kontinente is a museum for non-European artworks and objects of cultural value. A great choice for adults and children alike.
Sunday Hours:
9:30 – 17:30
Museum Fünf Kontinente
Maximilianstraße 42
80538 München
Ägyptisches Museum (Egyptian Museum)
Munich's Ägyptisches Museum (officially the Staatliches Museum Ägyptischer Kunst, acronym SMÄK) contains the Bavarian state collection of ancient Egyptian art and displays exhibits from both the predynastic and dynastic periods.
Sunday Hours:
10:00 – 18:00
Staatliches Museum Ägyptischer Kunst
Gabelsbergerstraße 35
80333 München
Alte Pinakothek (Old Pinakothek)
One of the oldest galleries in the world, Munich's Alte Pinakothek houses a significant collection of old master paintings and other notable works from the fourteenth to the eighteenth century. The museum also currently contains key works from the neighboring Neue Pinakothek (New Pinakothek), which is closed for renovation until 2025 or later.
Sunday Hours:
10:00 – 18:00
Alte Pinakothek
Barer Str. 27
80333 München
Sammlung Schack (The Schack Collection)
The personal collection of Adolf Friedrich von Schack, donated to the German Empire upon his death in 1894 and known informally as the Schackgalerie, is one of Munich's most prized picture galleries. A must for lovers of 19th century painting—read: Romanticism—the collection also currently exhibits pictures from the temporarily closed Neue Pinakothek.
Sunday Hours:
10:00 – 18:00
Sammlung Schack
Prinzregentenstraße 9
80538 München
Pinakothek der Moderne (Pinakothek of the Modern)
Munich's third Pinakothek, which picks up chronologically where the Neue Pinakothek leaves off, is one of the world's largest museums for modern and contemporary art. The Pinakothek Der Moderne encompasses a total of four museums:
Sammlung Moderne Kunst
Architekturmuseum der TU München
Die Neue Sammlung — The Design Museum
Staatliche Graphische Sammlung München
Sunday Hours:
10:00 – 18:00
Pinakothek der Moderne
Barer Str. 40
80333 München